Wenzl Auto Body Repair Services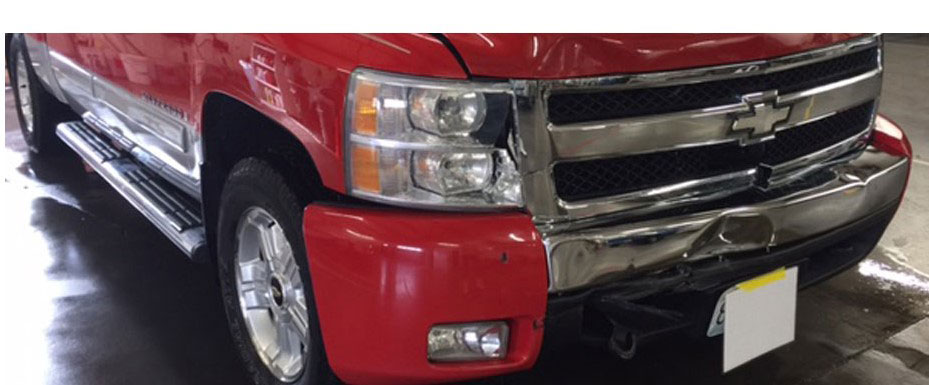 Free Collision Repair Estimates

Free estimates Mon. - Fri. 7:30AM-5:30PM, Sat. by appointment.
We understand the hassle, stress and inconveniences that are associated with an accident. Here at Wenzl's Collision Center we want to do everything we can to remove these annoyances from the process. Our Estimating system and technology allows us to complete an accurate and efficient estimate. As always, walk-ins are welcome!
We work with all Insurance companies and our Estimating system also gives us the ability to come to you if your busy schedule keeps you from getting to us during regular business hours.
Auto Body & Truck Repairs

No auto body repair is too big or too small for us to handle. From minor scratches and door dings, a window that won't go up or down, to hail and collision, we'll have you covered.
We offer free pick-up and delivery of your vehicle if you are unable to make it to us on the day we have scheduled, so don't hesitate to ask for a ride (We do it all the time).
We also back our work with a Life-time Guarantee on repairs that are completed to our standard. Our standard is to repair the vehicle back to pre-accident condition using manufacturer recommended procedures.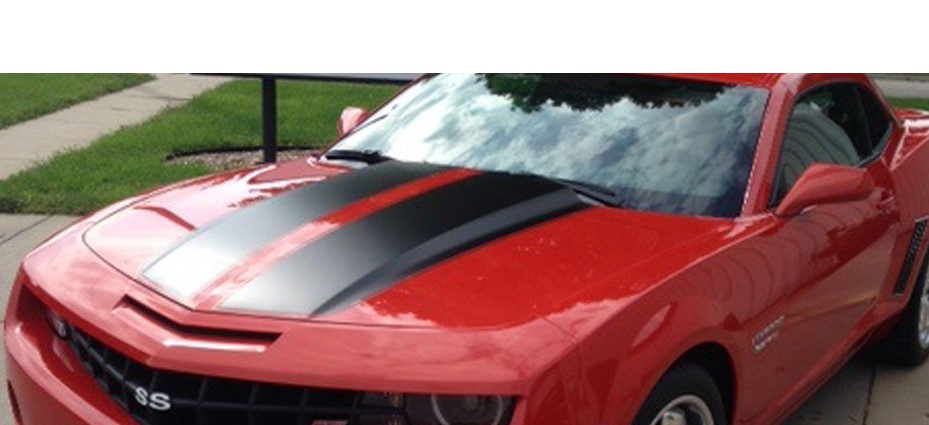 ---
Auto Body Repair - Lincoln NE
There are thousands of auto collisions that occur every day, and if your vehicle has been damaged in an accident, (but not totaled), you may want to find an auto body repair shop to repair the damage as much as possible so that your car will look and drive like new.
Auto body repairs are completed by an auto body repair technician, who uses their specialized training and skills in order to assess the situation of each individual automobile and determine what is needed to repair the vehicle.
Some of the repairs done by auto body repair technicians can include:
Damage estimation to evaluate and create an overall damage report
Removing or straightening dents
Replacing parts that are beyond repair
Repairing or replacing glass windshields
Repairing electrical and mechanical damage
Structural restoration of external panels
Mixing paint colors to match the vehicle
Refinishing the vehicle by preparing it for a new coat of paint
Due to the fact that many cars are now made with materials other than just plain steel, including plastic, aluminum and extra strength steel, an auto body repair technician can be presented with unique challenges in the process of each individual repair.
Repairing For Safety
A skilled technician will assess the safety of each part that has been damaged in order to repair or replace it according to factory specifications. This is imperative due to the fact that many parts are designed to fail in a very specific way that transfers the energy impact away from the occupants of the vehicle during a collision. It is for this reason a licensed, skilled technician should complete that auto body repair.
Generally speaking, the first thing a technician will do after a vehicle has suffered severe body damage in an accident, is realign the frame of the vehicle. This can be accomplished in two ways, depending on if the body of the vehicle has a frame, or is a unibody. The realignment of the frame is done to precise measurements using hydraulic technology to reshape the vehicle to its factory specifications.
Next, the auto body repair technician will go to work on replacing and repairing any panels that require attention. These panels are removed with pneumatic cutting tools. Dents are then repaired with various tools, and if there are any dents that cannot be repaired they simply cover them with plastic or other materials. The panels are then buffed and painted.
Plastic panels on newer vehicles can often be repaired by submerging them in hot water in order to reshape the plastic. This method is pursued prior to replacing the panel.
Since auto body repair is a process that requires precision calculations, it's always best to contact a reputable repair shop to complete your repairs to ensure the job is done correctly the first time.
About Wenzl's Collision center in Lincoln, NE

In 1970 Donald Wenzl Sr. opened 'Wenzl Body Shop' at 4315 N. 62, just a couple blocks south of our current location. Don started his metal career in 1952 while serving in the U.S. Navy as an Aviation Metal Smith. In 1956 Don Left the Navy and attended Universal Trade School in Omaha. After school Don worked at various body shops in Lincoln as a technician and working his way up to Body Shop Manager until he opened Wenzl's Body Shop. Don has four children Donald Jr., Debbie Reed, Marty, & Ginger O'Reilly.
Marty started working with his Dad at Wenzl's Body Shop as a teenager learning the trade hands on. Marty worked for his dad until Don sold the business in 1993 to a business group from Omaha. Marty continued to work at the shop until 1996 when he ventured out working at two other body shops in the area. Marty returned to Wenzl's in 2000 because "it was where his Heart was".
Choose Wisely, Choose Wenzl's Collision Center

---
Testimonials
Thank you for the wonderful job fixing my car. And thank you for cleaning it! What wonderful service you give. We recommend to anyone needing help. Sincerely; Synthia

Just wanted to say thank you to Marty and Shamus for the wonderful job they did on my 2013 Ford Edge after I hit a deer. My car looks as good as the day I drove it off the lot. I have one of those special paint jobs and it matches perfectly. I Highly recommend you to everyone. Linda

Wenzl's is the best..would never go anywhere else and the owner & techs are so polite. I would never go anywhere but there. Candie

So impressed with how shiny my car is after the repair! I don't think it was this clean when I bought it. Superb customer service, Shamus, Marty, & Nicole all tried to make my experience as hassle free as possible, thanks so much!Justine